Potty Training
Housebreaking
Three Biggest Mistakes Made
When House Training A Puppy.
1. Not using a crate
2. Allowing free roaming
3. Inconsistent Potty & feeding schedule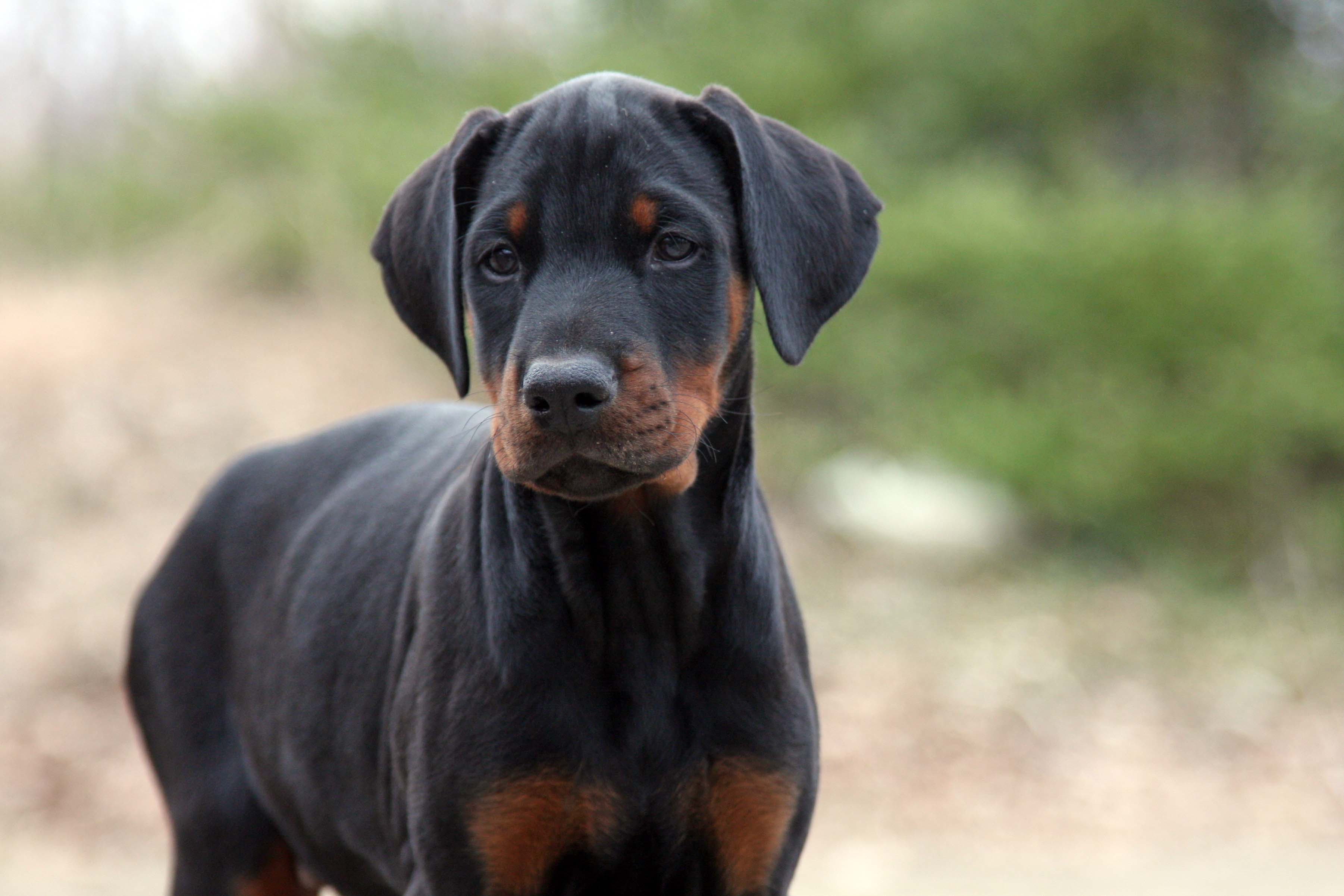 The four most important things to guarantee success for you and your pup are: SUPERVISION, ROUTINE, LIMITED FREEDOM, and PRAISE (NOT PUNISHMENT). You have to remember that your puppy is still a baby after all and as with all babies, potty training takes time. When your puppy arrives at your house, he doesn't understand the difference between what we think is good and bad behavior. As far as your puppy is concerned, the carpet is the same as the grass outside other than the fact that it is warmer, cleaner and more comfortable. This is where supervision and routine come into play.
The first thing to remember about housebreaking is a puppy is triggered into going to the bathroom by its sense of smell. This means anywhere the puppy smells urine or feces it will be likely to urinate and/or defecate.

If you have ever smelled an old baby diaper, you know it smells like ammonia. This is because urine breaks down into ammonia. So, anywhere in the house you clean with an ammonia product, whether it be Pine-Sol, Lysol, Windex on your windows or Joy dishwashing liquid, the pup is likely to walk into the room upon smelling ammonia cleaner and decide that the room is the bathroom and this is where I should go.

If you don't want your pup to be triggered into urinating and/or defecating in the house you must clean with a non-ammonia line of cleaner, such as Murphy's oil soap or Ivory dish liquid. Any place the puppy has an accident, simply wash it with the non-ammonia line of cleaner and then neutralize it with a solution of 50% white vinegar and 50% water.
The second part of housebreaking is the proper use of a crate. A crate will protect the house from the puppy and the puppy from the house. When a puppy is safe in its crate you will not come home and find that your pup has chewed through an electrical cord or even a poisonous houseplant. The crate is useful when you are not able to supervise the pup but should not be a punishment for the pup. The crate should be the pup's safe space. Your children and other pets should be taught to respect the pup's private space just as the pup should be taught to respect theirs. If the pup gets up and walks into its crate to get away then it's tired and obviously feels he needs to rest. Teaching the family members to respect each other will help with overall harmony as well as housebreaking.
Using a Crate for Potty Training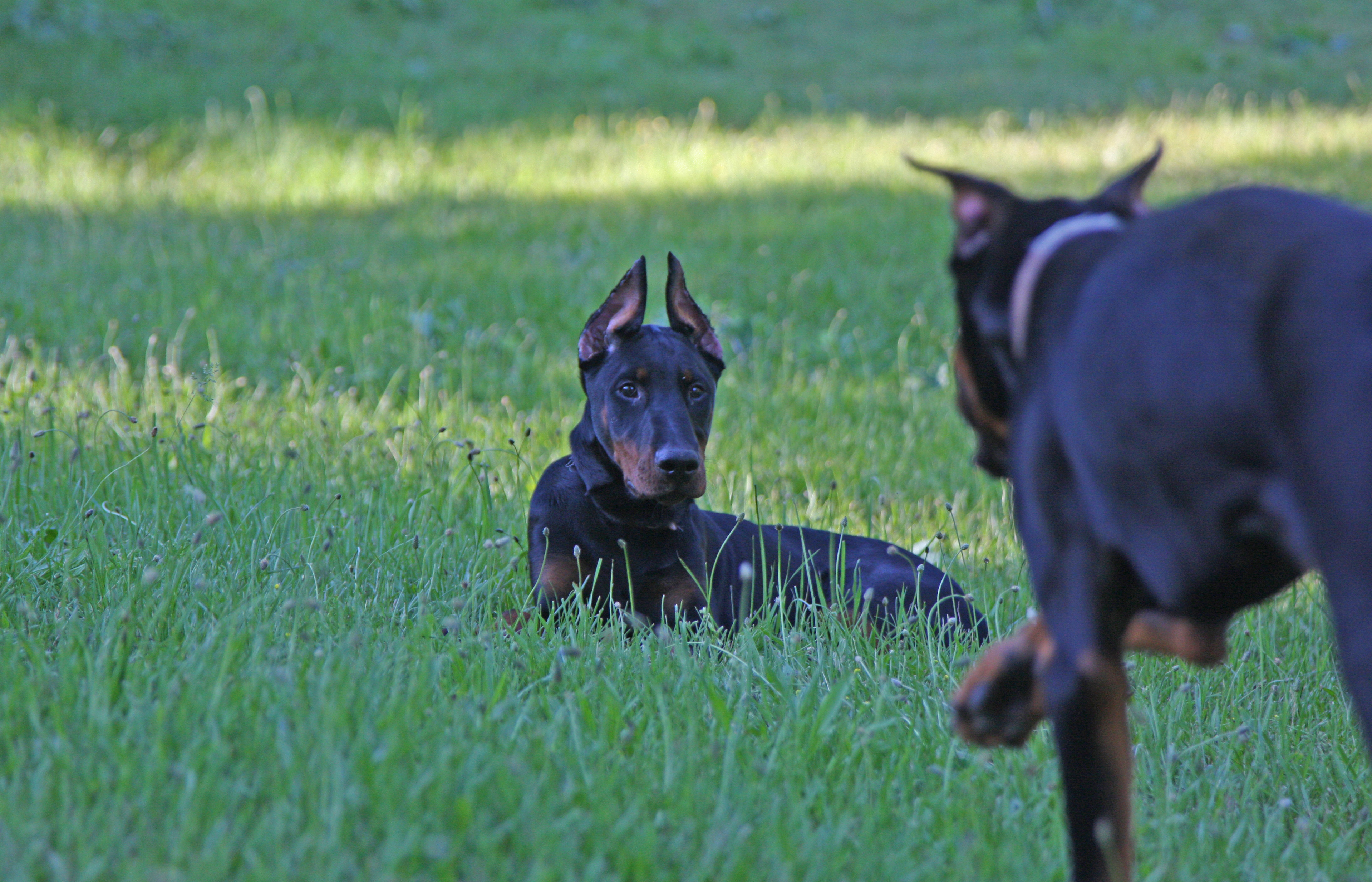 A puppy instinctually wants to keep its den clean and would prefer to potty away from where it sleeps and eats. This is why a crate is such a valuable training tool for housebreaking your puppy. When using the crate for housebreaking it's a good idea to block the puppy into small front section. If the crate is too large the puppy will make one end the bedroom and one end the bathroom. If you fill the crate with too much bedding the pup will go to the bathroom cover it up and sleep on top just like it's in the pen with its littermates. The pup will try very hard not to soil its bed if it only has a small area and a little bedding to start. Start with one small towel or some flat paper in the crate. Also make sure the pup always is put in the crate after it was just outside. After 30 days without accidents you can add a plush bed from the local pet store, but that is down the road for now……

The third part of housebreaking is creating a schedule the pup should be on to help with regulating its bowels. An eight week old puppy is going to have to urinate every 1 to 2 hours so you are going to have to be diligent. As the puppy gets older you can start stretching this schedule out to 2 to 3 hours, 4 hours and then to 8 hours or more. A puppy that is less than 12 weeks old may not be able to go through a full night without a break but most puppies by the age of 3 or 4 months can sleep for eight hours without needing a potty break. Puppies will generally have 3 to 4 bowel movements per day depending on their feeding schedule. In order to control the puppy's schedule it is best to feed the puppy 2 or 3 times a day at fixed times. Scheduling is the key to good housebreaking. Puppies need to go out immediately after they eat, drink, when they wakes up from their nap. The pup should go out immediately and two hours later. This means if you are leaving the house at 9 AM the pup should be out, in, fed and back out by 7 AM so that it can go back out one last time right before you leave the house at 9 AM. Putting the pup outside for two hours is not the same as having to go in and out. Left to its own devices the pup may chew or worse ingest something that will not pass through its digestive system. Consideration of the pup's bodily needs will make housebreaking comfortable and positive for the puppy.

The first 30 days the pup should never be scolded or corrected. The puppy made the mistake-it was your fault! If you catch the pup going to squat, scoop it up and take it out. Praise the pup when it goes in the proper place. Remember that positive attention is what you want to give but only give attention when the pup is doing what you want it to do. Reinforce all correct responses. If you catch him in the act, interrupt (not with yelling, a simple "oops!" generally works fine and is difficult to say in an angry tone), take him immediately to the designated potty spot and reward when he finishes outside. If you find an accident after the fact, just clean it up. Avoid rubbing your dog's nose in it, dragging him over to it or swatting him with a newspaper. If you missed the event, you've missed the training opportunity. Clean up with an enzymatic cleaner designed specifically for pet accident clean up. Every time your dog potties outside, have a party! Make sure you praise the puppy i.e. good puppy, good potty, etc.

Using a Leash for Potty Training
A puppy should always be on a leash and always in sight of its owner. The biggest mistake owners make is letting their puppy run around the house freely inviting accidents to happen when out of their sight. Prevention is the most important factor in successful housebreaking. When the puppy can't be supervised then it should be in its crate or exercise pen. Also, a puppy should not be left unattended outside in the yard. There are too many things the puppy can get in to.
Using an Exercise Pen for Potty Training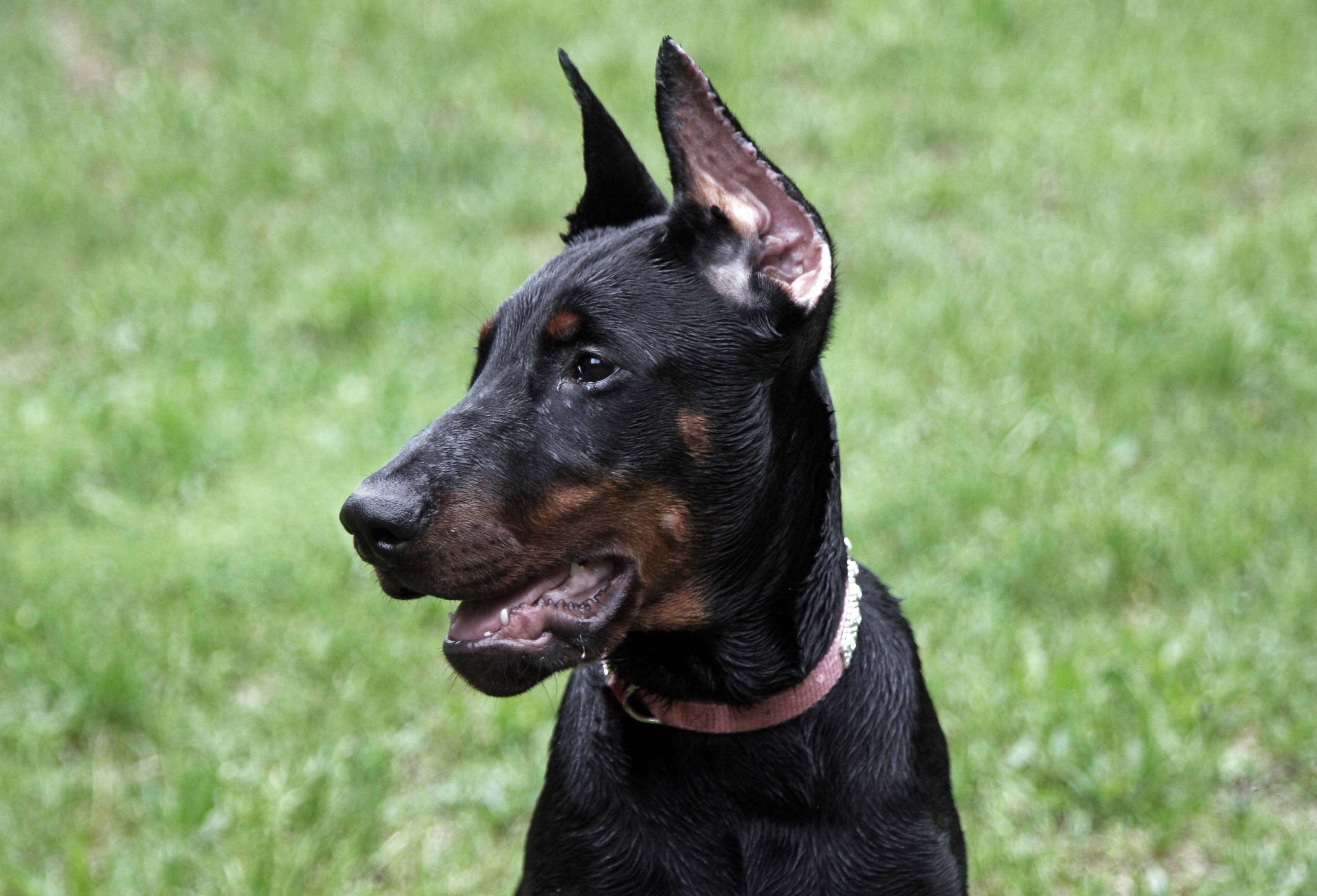 A Puppy Exercise Pen is a great way to contain your puppy while allowing him to exercise. Dog exercise pens for containing your pet indoors or out are available in a variety of heights and finishes. Exercise pens consist of interlocking panels allowing for easy adjustment of size and configuration and providing portability. It is possible to purchase two and put them together to make an even larger pen. If a puppy has to be left alone for more than 3 to 4 hours then the exercise pen is a better option than leaving the puppy in a closed crate. If the puppy is too young you do not want to leave the puppy in the crate for a longer period than they can hold their bladder. In the exercise pen you can put the puppy's crate or a bed, his toys and water if you need to leave for an extended period of time. Expect that you will have accidents in the exercise pen area so do not put the pen on carpet or flooring that is hard to clean. Do not scold the puppy for eliminating in this area.
Training a Puppy to Potty in a Specific Area Using a 10 foot Tether
If you have a designated area that you want your puppy to eliminate in you can use a 10' tether to keep your puppy in that area while he is supposed to do his business. Take your puppy out to the designated potty area on a leash then attach him to the 10' tether. Let the puppy sniff around and explore the area. It is helpful to scent the area with the puppy's urine or feces. You can bring out a soiled newspaper or one of his droppings to help him get the idea that this is where he should go. If you form this habit early you will have trained your puppy to go in a specific spot and he will more than likely continue to go in this spot when he matures even without the tether.
While at the potty area start giving your dog a command such as "Go Potty", "Do your Business", "Hurry Up", or whatever prompt/command you want to use. This will come in handy later when you need to get your dog to go on command. When the puppy is doing his business repeat the command and then give him a treat and lots of praise. You should give your puppy at least 15 minutes to complete his business. If the puppy does not go then return him to his crate with the door closed and come back in about 10 to 15 minutes. Then try again. Repeat this process until the puppy goes. Followed by some type of reward, food and lots of praise.
For the Apartment Dweller and No Backyarders
In these cases you might have to use Puppy Pads, newspapers or a litter box. Each one of these options have their draw backs because a dog who uses these for potty may never be fully housebroken. Dogs who have been trained on newspaper or pads never seem to grasp the idea that it is not okay to mess in the house or use the wrong paper as a potty target such as newspaper left on the couch or chair.
When will my puppy be trustworthy?
As a general rule when your puppy is a least 6 months of age and has had no accidents in the house for at least a month or two you can then give your puppy more freedom in the house.